Julia Tickridge
Julia Tickridge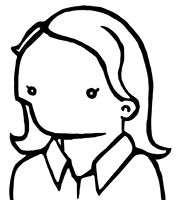 Upcoming elections
No upcoming elections found.
Contact details
Biography
http://www.labour.org.uk/people/detail/julia-tickridge

Julia Tickridge
Candidate for Weaver Vale

People in Weaver Vale are being short changed by this government. I want to give people hope for the future by promoting sustainable investment in business and the town centres of Runcorn, Northwich and Frodsham to provide training programmes, real apprenticeships and jobs. I want to make sure that people in Weaver Vale have the world class NHS they deserve.

I have a strong connection to Weaver Vale. I first came to Runcorn in 1982 to visit my husband's family from Halton Lodge and am currently a Northwich councillor. I'm involved locally with the Samaritans, Carers UK, Dementia Friends, Mid-Cheshire Foodbank and Sir John Deane's College.

I've employed my language skills in manufacturing industry, including working for ICI Speciality Chemicals in Germany. I've worked for the Careers Service and in Further Education, alongside family and caring responsibilities.

Good communication - listening to and empathising with people is very important to me. Every week I am on the doorstep and hear how hard life has become under this government and will continue to do this if elected as MP. I will serve the needs of Weaver Vale by listening to people's problems and representing people who deserve better.

Politicians are not all the same. I've had "real" jobs and "real" life experiences before I become involved in politics which has made me want to stand up, speak out and take action. I've faced many challenges in life, but I've always stood up for what I believe in and I will take Weaver Vale's voice to Parliament.

-----------------------
https://party.coop/person/julia-tickridge/

Julia Tickridge
Represents the North West on the National Executive Committee

Julia represents the North West on the National Executive Committee.

Julia is a Labour Co-operative councillor in Northwich on Cheshire West and Chester Council where she is Shadow Executive Member for Resources, Labour Group Secretary and Member Champion for Fairtrade. She serves as an elected member on the Cheshire Area Committee of the Co-operative Group.

Julia is the Prospective Parliamentary Candidate for Weaver Vale for the 2015 General Election.
Previous elections