Alex Sobel
Alex Sobel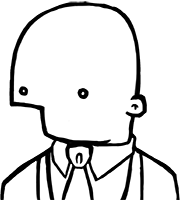 Upcoming elections
No upcoming elections found.
Contact details
Top Floor Flat ,
8 Claremont Drive,
Leeds,
LS6 4ED
United Kingdom
Biography
Paper.li Website: http://paper.li/alexsobel


http://www.labour.org.uk/leeds-north-west-alex-sobel

Leeds North West, Alex Sobel

Alex was born in Leeds, in Hyde Park, and his family moved to the south when he was young because they had to chase jobs due to Thatcher's cuts. As soon as he could, he returned to Leeds and moved to Headingley in 1993 to study at Leeds University.

Alex has worked in communities for the past 15 years all over West Yorkshire and now supports community enterprises and co-operatives start and help them grow. Alex strongly believe that the best way for communities to prosper is to work together to improve their lives and shape their future and helping communities collectively own businesses and assets is what he does every day in his work.

Alex is married to Susan whom he met whilst working at the University and Susan worked in the Welfare Office of Leeds University Union. They live in Far Headingley with their 2 boys Jakob who is 6 and Zachary who is 3. Jakob attends Weetwood primary school and Zac is at the School Nursery. Susan is Debt Manager at St Vincent Support Centre supporting some of the most vulnerable people in Leeds.

Alex has a history of over 20 years of campaigning, he first campaigned in the Anti-Racist Campaigns of the 90s and was called as a Witness to the Stephen Lawrence Inquiry. Since then Alex has been involved with countless campaigns for local people in Leeds and recently has been heavily involved in the Leeds Campaign against the Bedroom Tax.