Mike Gapes
Mike Gapes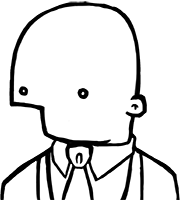 Upcoming elections
No upcoming elections found.
Contact details
The Labour Party,
6 Mildmay Road,
Ilford,
Essex,
IG1 1DT
United Kingdom
Biography
https://party.coop/person/mike-gapes/

Mike Gapes
Labour and Co-operative Party MP for Ilford South

Mike Gapes MP was first elected as Labour and Co-operative Member of Parliament for Ilford South in April 1992. He was re-elected in 1997, 2001, 2005 and 2010. He contested Ilford North for Labour at the 1983 General Election.

Mike served as Chairman of the House of Commons Foreign Affairs Select Committee from July 2005 to April 2010. He had previously served as a member of the Foreign Affairs Committee from 1992 to 1997, and the Defence Committee from 1999-2001 and 2003 to 2005.

Mike Gapes was Parliamentary Private Secretary in the Northern Ireland Office from 1997 to 1999 and Parliamentary Private Secretary in the Home Office from 2001 to 2002. He was Chair of the Board of Governors of the Westminster Foundation for Democracy from 2002 to 2005.

Mike is Chairman of the All Party Crossrail Group.

Mike is a season ticket holder in the Bobby Moore stand at Upton Park.
Previous elections