Sarah Owen
Sarah Owen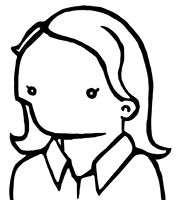 Upcoming elections
No upcoming elections found.
Contact details
Sarah Owen,
84 Bohemia Road,
ST LEONARDS-ON-SEA,
TN37 6RN
United Kingdom
Biography
Youtube: https://www.youtube.com/user/LabourSarah

http://www.labour.org.uk/hastings-rye-sarah-owen

Hastings & Rye, Sarah Owen

Sarah Owen was born and raised in Hastings and Rye. She loves where she lives and has a commitment to the constituency that cannot be rivalled.

Sarah has proper life experience, she has worked countless shifts caring for patients at the Conquest Hospital, planning for large scale emergencies within the fire service, as well as getting to know how local councils in East Sussex work from the inside. She knows how to cut through the red tape, get the action that's needed and give effective support to the people of Hastings and Rye.

She won't hesitate to protect and campaign for the services that we all rely on. Sarah took a leading role in the successful campaign to save The Ridge Fire Station from being downgraded by the Tory-led Fire Authority. We need an MP who isn't afraid to speak out, make a fuss and fight our corner to make Hastings and Rye a better place.

Sarah is currently working for Lord Sugar in the House of Lords.

---------------------------

https://party.coop/person/sarah-owen/

Sarah Owen is the Labour & Co-operative Parliamentary Candidate for Hastings & Rye.

Sarah was born and raised in Hastings and Rye. She worked in Brighton and Hove Council, London Fire Brigade and provided frontline care at the Conquest Hospital and in the community as well as the Labour Party. She is currently Political Adviser to Lord Sugar – and working on Labour's national small business policy.