Luke Pollard
Luke Pollard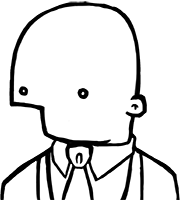 Upcoming elections
No upcoming elections found.
Contact details
Plymouth Labour Party,
Lockyer Hall,
Alfred Street,
Plymouth,
PL1 2RP
United Kingdom
Biography
Youtube Channel: https://www.youtube.com/user/PlymouthLabour
Instagram Photos: http://instagram.com/lukepollard

http://www.labour.org.uk/people/detail/luke-pollard

Luke Pollard is the Labour and Co-operative Parliamentary Candidate for Plymouth Sutton and Devonport. Luke is proud to have been born and live within the Plymouth Sutton and Devonport constituency. Born in Plymouth in 1980, his mother worked as a lecturer at Marjon and his father was a submariner in the Royal Navy based in Devonport.

He attended the University of Exeter where he studied Politics graduating with a First in 2001. While at University Luke played hockey, captaining the side that twice won the University's intra-mural league. He was less successful at playing football and captained the side that came bottom of the league twice. Luke worked in a bar and night club to pay his way through University and was elected as Campaigns Officer for the Student Union in 2000. In 2001, he was elected President of the Guild, Exeter's student union.

After graduating, Luke worked for ITV in Plympton making childrens' TV programmes before getting a job working for David Jamieson, the then MP for Plymouth Devonport. Luke now works in the travel industry for trade body ABTA that represents holiday companies. Before working in travel Luke advised some of the UK's largest companies and charities including Sainsbury's, The Open University and Cancer Research UK. He has also advised the BBC on social media when he worked for Edelman, an international communications company.

Luke first stood for Parliament in 2010 as the Labour candidate in South West Devon winning over 6,000 votes.

Luke enjoys plays football and hockey in his spare time and supports Plymouth Argyle. He is proud to be a member of the GMB and Unite trade unions.

---------------------------------------
https://party.coop/person/luke-pollard/

Luke Pollard is Labour and Co-operative Candidate for Plymouth Sutton and Devonport.

Plymouth is where I was born and where I live. I have witnessed how a Labour Government can improve lives of ordinary people and how an active Labour MP can help champion our city and its issues. I'm proud to have campaigned for Linda Gilroy when she was the Labour/Co-op MP for Plymouth Sutton until 2010. I'm proud to be a Labour member, a trade unionist and also a Co-operator. I believe Plymouth has the potential to build on its co-operative past and present to really champion co-operative values.

From the Co-operative store I worked in when young, to the Fans Trust I'm a member of that helped save Plymouth Argyle when it was close to bankruptcy I'm a proud co-operator and a Co-operative Party member. I've written on the potential for co-operation in the water industry and campaigned for Labour and Co-op councillors and MPs on the streets and from the phone bank I established at the Co-operative Party's HQ calling voters in Plymouth. I've been a speaker at Plymouth Co-operative Party events on the NHS and co-wrote the Plymouth Labour 2012 manifesto themed around Co-operative values.

I first stood for Labour in 2006 in the local elections and was proud to be Labour's candidate in South West Devon at the 2010 General Election. I work in the travel industry and have lived and worked abroad in Europe and Asia. I've worked in children's television for ITV, for Plymouth's MP and now work for ABTA – The Travel Association. In my spare time I'm a pretty average defender playing hockey and football!

I am a regular doorstep campaigning and Plymouth Sutton and Devonport's current Campaign Co-ordinator. I am a founder member of Plymouth Energy Community, a new co-operative established by the Labour-run Plymouth City Council to generate and sell cheaper electricity in Plymouth.

I am a proud member of Unite and the GMB. Follow me on Twitter at @lukepollard.