Gavin Shuker
Gavin Shuker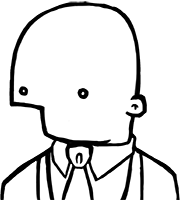 Upcoming elections
No upcoming elections found.
Contact details
c/o Luton Labour Party,
3 Union Street,
Luton,
LU1 3AN
United Kingdom
Biography
http://www.labour.org.uk/mp/gavin_shuker/854/

About Gavin Shuker
Gavin was born in Luton at the L&D hospital, the son of a Vauxhall worker.

He was raised and went to school in Luton - first to Icknield Primary and then to Icknield High School and Luton Sixth Form College. Gavin studied Social and Political Sciences at Cambridge University.

Gavin was elected in 2010, becoming the Labour and Co-operative MP for Luton South – and is the Shadow Environment Minister. Joining the Labour frontbench after less than a year, Gavin initially took the natural environment and forestry brief before taking responsibility for water, flooding and waste in October 2011.

In recent months he has shaped the opposition to water industry reform, published Labour's waste infrastructure review, and has been an outspoken critic of government inaction on flooding insurance.

He remains the youngest member of the opposition frontbench team in this parliament.

Gavin committed to commute rather than take a second home in London in order to live out his Labour values in the community where he grew up.

Gavin lives in Luton with his wife Lucie, and they are expecting their first child later this year.