Christopher James Evans
Christopher James Evans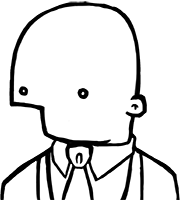 Upcoming elections
No upcoming elections found.
Contact details
6A Woodfieldside Business Park,
Penmaen Road,
Pontllanfraith,
Blackwood,
NP12 2DG
United Kingdom
Biography
https://party.coop/person/chris-evans/

Chris Evans
Labour and Co-operative MP for Islwyn

As someone born and raised in the valleys, it is an honour to be elected to represent the community of Islwyn in Parliament. Brought up in the Rhondda valleys, I was educated at Porth County Comprehensive, Pontypridd College and Trinity College, Carmarthen where I graduated with a history degree.

Upon finishing university, I worked for Jack Brown (Bookmakers) Ltd before moving on to work for Lloyds TSB as a Personal Account Manager and then later working at the University of Glamorgan.

In 2004, I was appointed as a trade union official with the Union of Finance Staff where I campaigned to save finance and IT jobs from being off-shored.

Most recently, I spent four years working as parliamentary researcher to Don Touhig, the former MP for Islwyn, until his decision to stand down at the May 2010 General Election.

I have been a member of the Labour Party since the age of 15, holding positions at every level of the Party. I am also a member of Unite, the Fabian Society and the Co-operative Party.

Having previously stood for Parliament in 2005 as the Labour candidate in Cheltenham, I was elected the Member of Parliament for Islwyn in 2010.

In my spare time, I enjoy reading, running as well as watching most sports.