Barry John Sheerman
Barry John Sheerman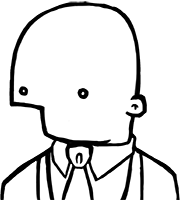 Upcoming elections
No upcoming elections found.
Contact details
F18 The Media Centre,
7 Northumberland Street,
Huddersfield,
HD7 1RL
United Kingdom
Biography
https://party.coop/person/barry-sheerman/

Barry Sheerman
Labour and Co-operative MP for Huddersfield

Barry Sheerman MP is the Labour and Co-operative member of Parliament for Huddersfield.

He was formerly Chairman of the House of Commons Select Committee for Children, Schools and Families from 2007 and the Education and Skills Committee from 2001-2007. He currently Chairs The Skills Commission, has extensive experience in educational issues and played a key role in education policy and debates.

His interests also include economic affairs, environmental sustainability and transport safety.

Mr Sheerman is an energetic social and political entrepreneur having initiated over 30 different social enterprises over the past 20 years. He is Chairman of Policy Connect (which runs a number of policy forums and parliamentary groups), the Parliamentary Advisory Council on Transport Safety, Urban Mines (an environmental charity), The John Clare Trust and The Dominic Rogers Trust, all of which he helped establish. Mr Sheerman is also a visiting professor of Social Enterprise at the University of Huddersfield.

Barry Sheerman is married to Pamela and they have four children; Lucy, Madlin, John and Verity.